20-Year Spermidine Supplementation On Humans Shows: Lifespan Is Increased by 5.7 Years
A scientific study published in 2018 introduced the largest experiment yet in human history. The experiment focused on the benefits of decades long supplementation of a certain anti- aging ingredient on human health, which analyzed the potential association between spermidine intake and human mortality rate.
Researchers selected 829 participants aged 45-84 years and divided the population into three groups based on spermidine intake. The final data analysis suggested a significant negative association between spermidine intake and all-cause mortality.
The difference in mortality risk between the highest and lowest spermidine intake was similar to the difference associated with being 5.7 years younger. Spermidine users are expected to enjoy a longer life. Spermidine is a natural compound found in many foods, especially in wheat germ. However, due to the limitations of wheat germ extraction techniques, spermidine extracts from wheat germ may contain allergens such as gluten, albumin, globulin, and gliadin. This poses potential risks when consuming the final product.
PartiQlar Pure Spermidine is supplied by EffePharm SPERMIDE™, which adopts advanced biosynthesis technology to produce pure spermidine that is allergen-free. This cutting-edge production method is designed to:
Meet the unmet market needs of avoiding gluten, soy, and other potential allergen triggers in consumers' diets.
Be non-GMO and vegan-friendly.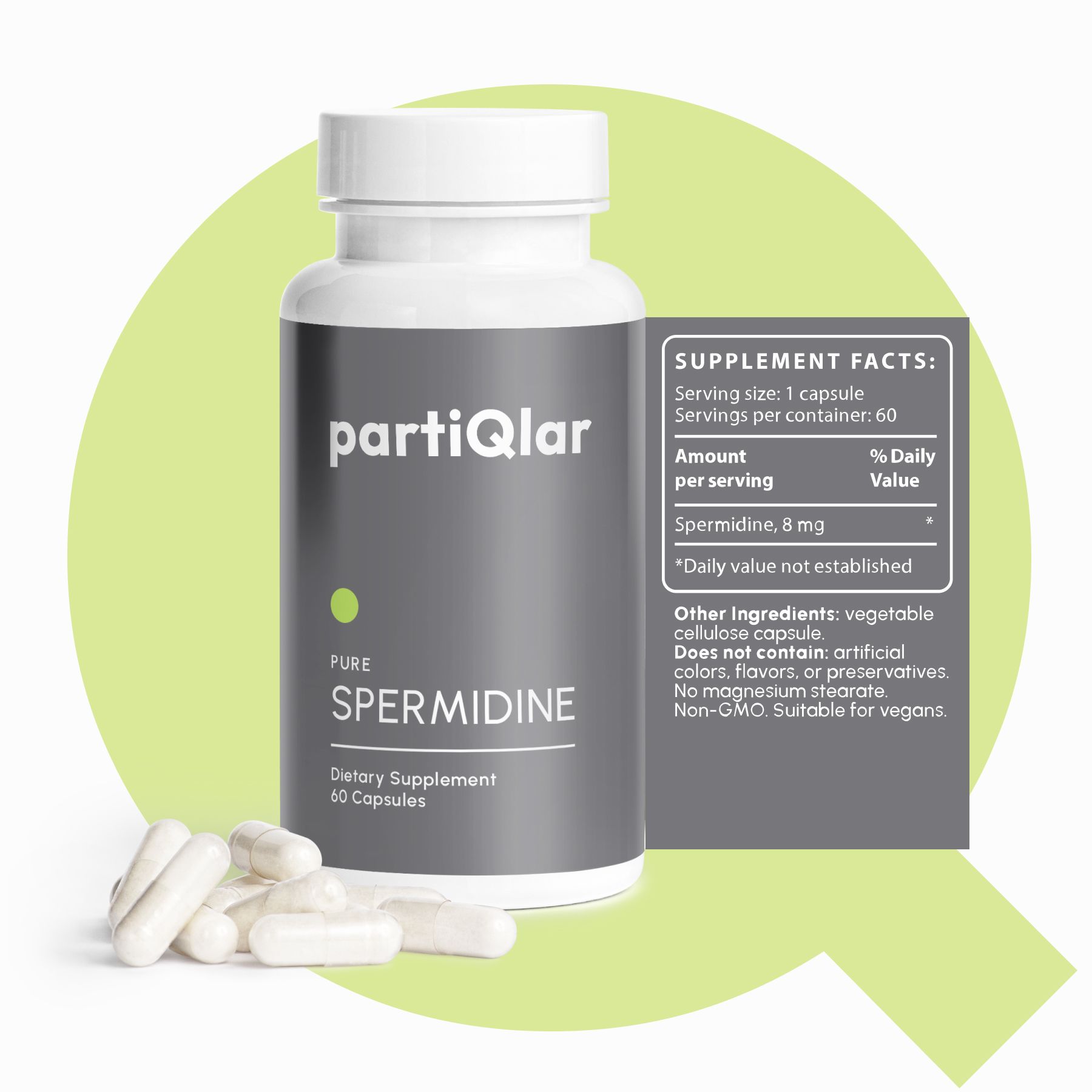 partiQlar Pure Spermidine
partiQlar Pure Spermidine

Autophagy is like the "maintenance" of a cell; it removes possibly dangerous material. By boosting autophagy, spermidine contributes to homeostasis and may protect from diseases and aging.

It suppresses pro-inflammatory molecules and protects from reactive oxygen species. With these mechanisms, along with boosting autophagy, spermidine may decrease systemic, chronic inflammation.

Weakened autophagy and chronic inflammation are both drivers of aging. By fighting those drivers and contributing to overall health, spermidine holds great promise for longevity.

Enhances cardiovascular health
Spermidine may decrease high blood pressure and protect the arteries from atherogenesis. Overall, it may delay cardiac aging and protect heart function.

Good mitochondrial function and autophagy are important for brain health. By promoting these, spermidine may improve memory and cognitive function and even delay brain aging.

Protects metabolic health
Spermidine may protect from obesity-related health issues like glucose tolerance and insulin resistance. It may also strengthen the gut barrier, reduce fat mass and contribute to weight loss.
All of our products are free from: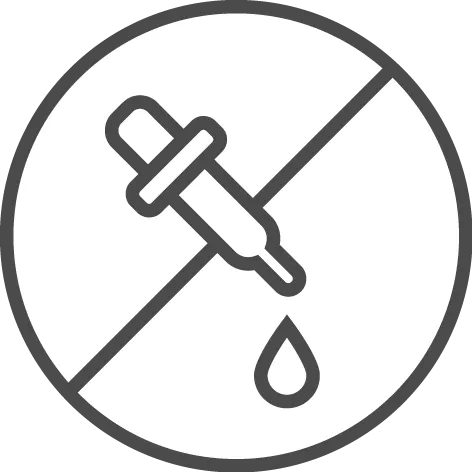 Unnecessary binders, fillers & preservatives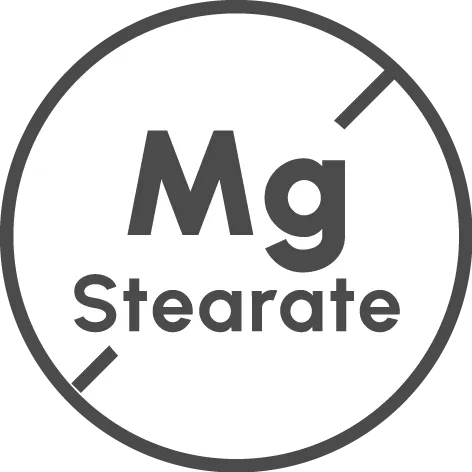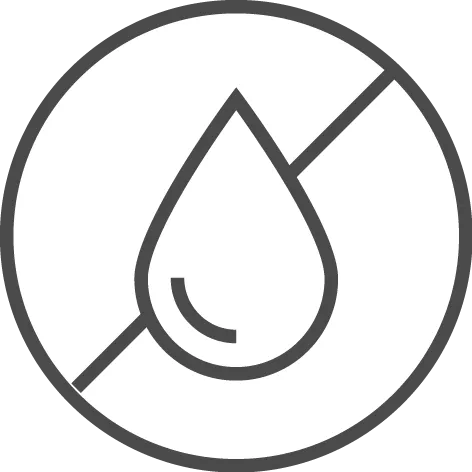 Trans fat &
hydrogenated oils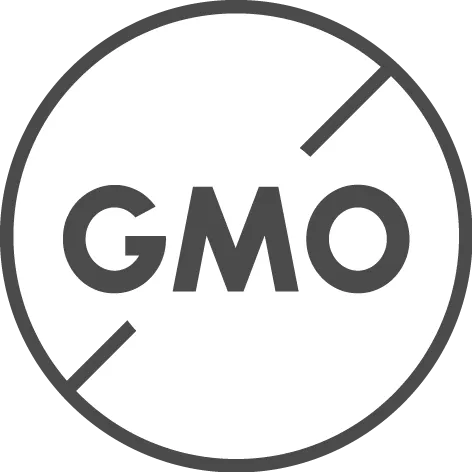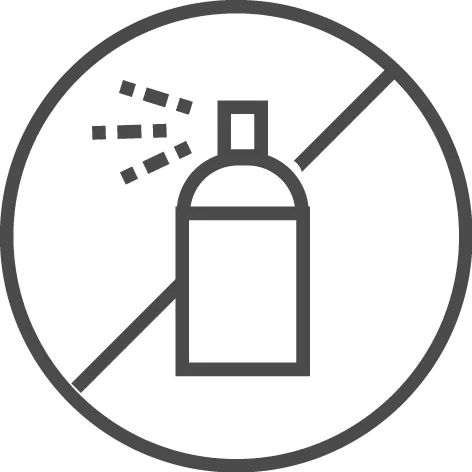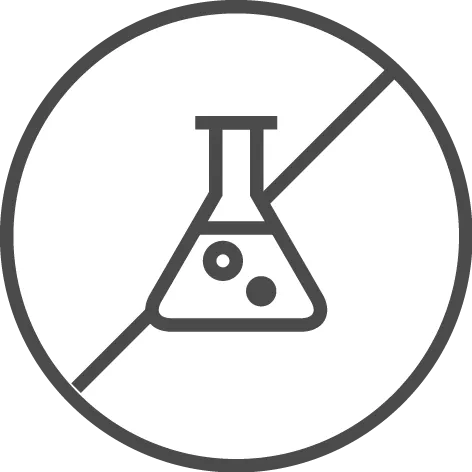 Artificial
colors, flavors & sweeteners
Try partiQlar
without any risk
We believe in our products and it is very important for us that you will be completely satisfied. This is why we offer a unique full 60-day money-back guarantee on all our products.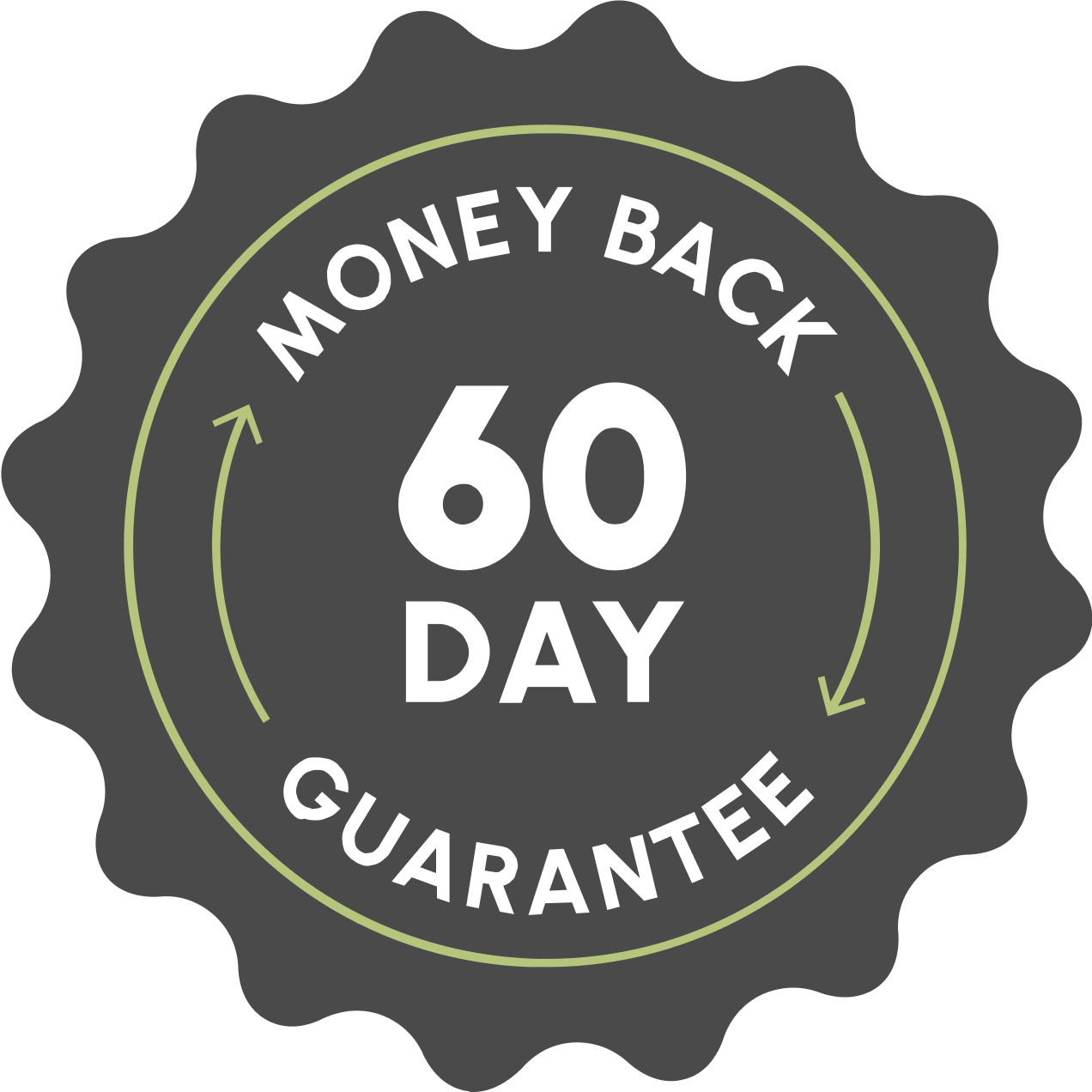 Spermidine is essential for promoting autophagy and controlling inflammation. Preliminary results in animals and humans also support benefits for cardiovascular, neurodegenerative, and metabolic health diseases. Some studies even show a potential connection with longevity. There is still a lot to find out about the activities and benefits of spermidine and the upcoming human trials promise to do just that.
See what our customers have to say about
PartiQlar Pure Spermidine